Google Ads are a powerful tool for real estate professionals to generate leads, build brand authority, and scale their business. To successfully use Google Ads for realtors, start with a solid understanding of how it works. 
To learn how to plan to publish your ad campaign, follow this step-by-step guide to find real estate clients online and grow your business using Google Ads.
For Google Ads to be effective and profitable, you need a plan and the right tools to strategize, optimize, and track your ad's performance and your new leads. 
To save time and get your campaigns working quickly, employ the expertise of a full-service client relationship management (CRM) and advertising platform like HubSpot. HubSpot's landing pages, analytics, and lead nurturing tools will help you reach more clients and increase your return on investment (ROI). Plus, you can try it out for free.
Here are the six steps to use Google Ads for realtors to enhance your lead generation potential:
1. Understand How Google ads for Realtors Works
When evaluating Google Ads for realtors, start with a clear understanding of how Google Ads differs from other advertising methods. Similar to Facebook real estate ads like this: B. Granular targeting options, different ad formats, and even complexity.
However, the majority of the most effective Google ad types for real estate are search-based. These only apply to users actively searching for real estate related content. This makes Google Ads ideal for realtors and agencies looking to target buyers and sellers willing to do business. It also means that the success of Google Ads depends on understanding your keywords, as there is no option to add photos or videos to your ads.
It's especially important to understand that Google Ads can actually represent a very wide variety of ads. These include:
-Search ads
-Display ads
-Video ads
-Advertising for local services
-Discover
-Power max
-Shopping
However, the main Google ads used in the real estate industry are his four types: search, display, video and local services.
2. Plan Your Google Ads Campaign
Because of the time and financial investment required to use Google Ads effectively, it's absolutely vital to start with a thorough plan.
Identify and understand the best way to target your target audience, and which keywords to use, and set some key performance indicators (KPIs) to track and measure your campaigns.
These are the three most important components of planning your real estate Google ad campaigns:
1. Determine Who Your Target Customer Is
Even if you're an inexperienced real estate professional, you know that not all prospects are created equal. Advertising requires a financial investment, so targeting specific types of customers is key to maximizing your return on investment (ROI). Requires a thorough real estate lead generation strategy and an understanding of Google's targeting capabilities.
The more specific your campaign is, the more likely it is that your leads will be of high quality. This means that Google will show your ads to a smaller number of people, but targeting them properly will increase your profitability, increase your ROI, and ultimately save you money, your customer base and your income. can be increased. Here's how to target your audience with Google ads for realtors:
Demographics:
Decide whether to restrict your audience based on age, gender, household income, parental status, or a combination of these.
Target groups with common interests:
Target your audience based on their interests through online searches, shopping habits, and videos watched on platforms like YouTube.
On the market:
Show Google real estate listings to users searching for related products and topics.
Custom segment:
Enter relevant keywords, URLs, and apps to create custom segments for your ads.
Events in life:
Reach out to your users during critical life events such as: B. Change of residence, long distance move, marriage or divorce.
Your data:
The data segment previously known as "remarketing" includes users who have previously interacted with your ad or website. This section also includes people with similar audiences or interests in related topics.
Geo-targeting:
Show ads only to users within a specific region. This is an especially important targeting feature for realtors.
Targeting decisions have a huge impact on how much you pay for your ad campaigns, click-through rates, and conversions. When developing your Google real estate advertising strategy, keep in mind that your targeting options will vary depending on the type of advertising campaign you're running. For example, display ads are the only Google ad type with all targeting options. Search and video ads offer the most options, but you need to be aware of their limitations to plan the most effective campaigns.
Here's a breakdown from Google of targeting opportunities for each ad type:
If you're beginning to see how complex Google ads for realtors can become, there are solutions and tools to help. Running Google Ads for realtors can be extremely effective when you work with an ad management solution like Us.
We offers full pay-per-click (PPC) ad strategy and management for both display and search Google Ads, as well as Facebook and Instagram ads. If you want to ensure that your ads perform well and lead you to new clients, We are an ideal starting point. Book a free consultation today.
2. Identify Keywords to Target Real Estate Leads
Choosing the right keywords for your Google Ads for Realtors is another layer of targeting. Just by thinking about your target client's search intent, target clients based on how ready they are to buy or sell. 
For example, someone searching for "homes in New Orleans" could be looking to purchase a home, but they could also be searching for information about the types of houses in this area, home prices, home styles, and so on.
On the other hand, choosing the keyword "homes for sale in New Orleans" puts your ads in front of people who are much closer to making a purchase. Finding the best real estate keywords will make or break your ad's success. For this reason, keyword research is one of the most important steps in creating your Google Ads for real estate.
Use Google's free keyword planner tool, or you can invest in more robust keyword and ad research platforms like Semrush or Ahrefs. These platforms have tools you can use to find out the best keywords for your ads based on average search volume, competition, and average cost-per-click (CPC).
Make sure you also consider the following information when choosing the right keywords for your campaign:
Determine negative keywords to avoid: Negative keywords are terms you don't want to rank for, like "Washington City" if you work in Washington State.
Include long-tail keywords: Phrases with at least three to four words with a more specific search intent (e.g., "Three bedroom homes in Denver" instead of "Denver homes"). Include descriptive real estate words to target a specific audience.
Since finding the right keywords is crucial to having a successful ad campaign, eliminating the wrong keywords is equally important. Plus, long-tail keywords make up 91% of online searches—the most effective way to increase your visibility within a highly targeted audience.
3. Establish Key Performance Indicators (KPIs) for Your Google Ads for Realtors
KPIs will be especially important after you start running Google Ads and analyzing your campaign and data. To maximize your return on investment and find new clients online using Google Ads, set and understand your KPIs as they relate to your specific goals.
These are some of the most important KPIs for your Google real estate ads and campaigns:
Impressions: Every time your ad is shown to someone in online search results, it counts as an impression. This helps you see how wide your ad's reach is.
Click-through rate (CTR): When someone sees your ad in search results and clicks on it, it counts toward your click-through rate. The goal of Google Ads for real estate is always to have a high CTR—indicating that your ad's copy is a good match for the user's search intent and is grabbing their attention.
Conversion rate: After someone clicks on your ad, they should be taken to your website or real estate landing page, where you then ask them to take another action like signing up for a home valuation or new listing updates. When they do this, it's considered a conversion. The higher your conversion rate, the more leads you will generate and the more money you will make.
Cost-per-click (CPC): Your CPC is how much you pay each time someone clicks on your ad. This is not fully in your control, since the amount of competition for a keyword can drive up the cost of ad placement. However, the goal is to minimize your CPC and maximize conversions. Fortunately, you can set caps on how much you are willing to pay for a click and for your campaign overall.
Cost-per-action (CPA): The CPA is a digital advertising payment model that charges you only for a specific action taken by a visitor. For example, downloading a document or signing up for a newsletter.
Impression and impression share rates: These metrics show the percentage and rate of total impressions that are coming from the top of the search engine results pages (SERP) where your ad is displayed. While you definitely want high impression rates, you also want a high impression-to-click and impression-to-conversion rate. Otherwise, it means your ad is getting seen but not engaged.
Quality score: Google ultimately wants to present its users with the best-quality content on all of its platforms. Even if you pay more for your ads than your competitors, Google won't optimize your ads in searches if they have a low-quality score, so they'll be displayed less, and at lower positions.
If you start using Google real estate advertising without understanding your performance metrics, you'll inevitably waste time, money, and effort. Knowing how to analyze and improve KPIs helps you create effective ads that are fully optimized from the get-go, ultimately helping you become successful in real estate. It will also help you understand your data, adjust your ads, and improve your return on investment more quickly.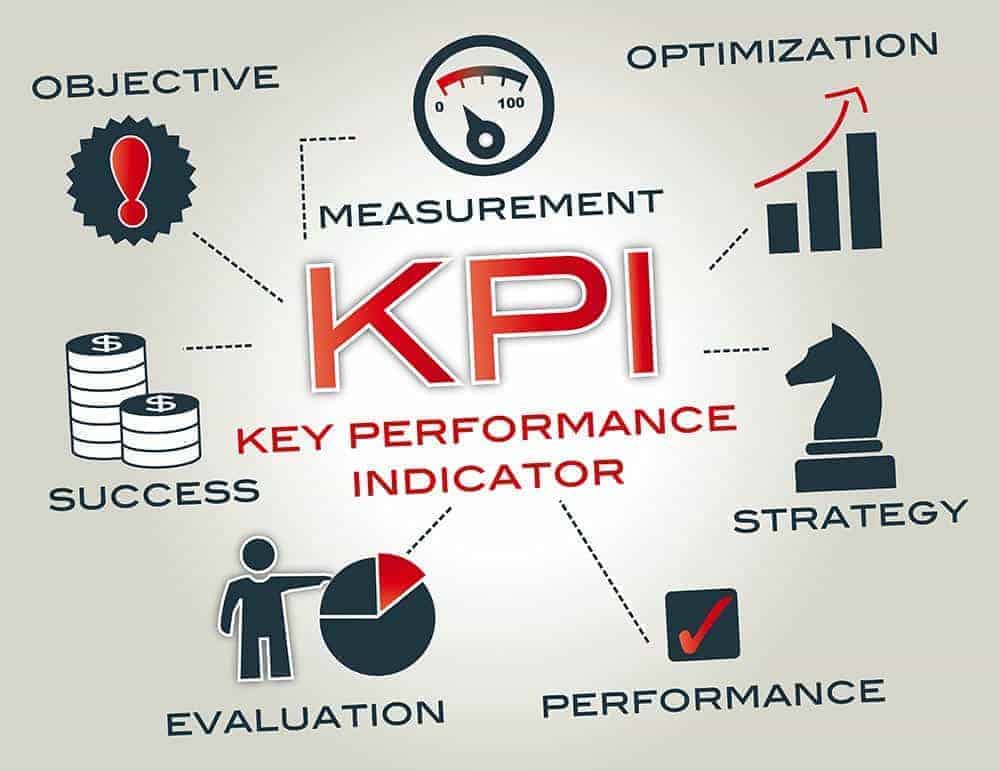 3. Write Relevant Copy for Your Google Real Estate Ad
While Google display and video ads are effective, the majority of Google Ads for real estate are search ads. These appear in search results and consist of just a few lines of text, including a headline and description.
Therefore, it's critical that each section is keyword-optimized and relevant to search users in order to get clicks and conversions.
Google Ads for real estate agents should highlight exactly what the users are searching for. For example, the ads shown below include phrases like "Free MLS listings," "MLS updates every 15 minutes," "mortgage calculator," and "exceptional service." Your copy shows users that you have what they are looking for and even more relevant resources they need.
While the ultimate goal of Google Ads for real estate agents and even Google Ads for real estate investors is to generate leads and clients, your ad copy should be highly strategic. You have an extremely limited amount of space, so it is not the appropriate time to focus on your business.
For example, someone searching "houses for sale in Maryland" is not going to click on an ad that says, "Award-winning Realtors." However, they are likely to click on a heading with the exact keyword or a variation, like "Maryland homes for sale." The same applies to your business name, your mission, or any of your achievements.
This information should be included on the landing page to build trust and brand recognition, but the goal of your Google ad copy should be to provide only what the searcher is looking for.
4. Input Your Real Estate Ad Data & Copy
Once your ad is planned, and your copy is written, it's time to set up your Google real estate ads. Creating an account is simple, and Google will lead you through the steps of creating your ad. However, make sure you pay attention to every detail within your ad settings, so you don't miss an important feature.
a. Determine a Campaign Objective
In your Google Ads account dashboard, click "New Campaign." The first screen will ask you to choose your campaign objective. Carefully consider your options here, because this choice will determine the rest of the steps and settings provided by Google.
For most real estate salespeople, the objective of your Google Ads is to generate leads. However, you will have several options to choose from:
A new box will appear on the screen, asking you to define your conversion goals. This will help Google analytics track users' activity and determine how many users are taking the action you present to them.
The next screen will prompt you to select which type of real estate Google ad you want to create. This choice will impact the following steps since your ad settings will vary considerably depending on the ad type. 
Since search ads, or pay-per-click (PPC) ads, are generally the most common for real estate agents, those are the settings we'll continue to walk through.
Once you make this choice, a new box will appear, asking you to select the ways you'd like to reach your goal. You can check as many boxes as you need, although the most common strategy is using a lead form submission on a landing page or website.
The next screen will begin setting up your bidding options. Choose to bid by conversions, conversion value, clicks, or impression share. Your bidding strategy should be based on your primary goal for customers, following this general guideline:
Conversions/conversion value: If your goal is for customers to take direct action on your site (best for most agents wanting to generate leads)
Clicks: If you want to generate traffic to your website
Impressions: If your primary goal is to increase brand awareness
Depending on which option you choose, you will also be presented with the option to set a target cost-per-action, maximum cost-per-click, or target return on ad spend.
Next, you'll be prompted to choose your campaign settings. This is where you decide if you want to focus on PPC ads that appear in search results, or if you also want to tackle display ads that appear across the internet.
This step also includes defining your audience segments as well as additional settings like your ad schedule, start and end dates, and ad rotation. Defining your audience segment will depend on your business and niche, as well as each individual ad campaign you create. For example, your audience for listings might be "residential properties (for sale)," while ads targeting new listing clients may be "homeowners." The amount of time you run each ad will also depend on your goals, budget, real estate market, and the season.
Finally, Google will prompt you to input your ad copy. If you haven't determined your ideal keywords, there is an option to scan an existing URL and search for potential keywords. However, we recommend doing this research beforehand on a tool with more comprehensive data like the aforementioned Semrush.
With your keywords ready, input your ad copy and URL into the Google Ads platform. It will give you a mobile and desktop preview of the way your copy will appear to users and automatically generate recommendations and an "ad strength" score. You are required to input a minimum of three headlines and two descriptions, although you can add more of each. Headlines are limited to 30 characters, and descriptions are limited to 90.
Keep in mind that Google will automatically place your headlines and descriptions in a different order, depending on the individual user and search term. As you input your copy, make sure that all of your headlines and descriptions can be used interchangeably. However, if you strongly prefer one of your headlines and descriptions, you can "pin" it to include it in all of your ads or specific positions.
The last step of creating your Google ads for Realtors is to set your budget. Determine the average amount that you are willing to spend per day, but remember that the actual costs can vary.
The average cost-per-lead (CPL) across the real estate industry is $44.70, so in order to generate one to two leads per day, you may want to set your daily budget at about $100. However, your average CPL will depend on your ads, audience, and local market, so this can vary drastically.
5. Establish a Real Estate Lead Generation Funnel
To take a user from clicking on your ad to becoming your newest real estate client, you need a lead generation funnel. This means providing a way to capture users' contact information and nurture a relationship with them.
Two of the best ways to generate leads with Google Ads are the following:
Internet data exchange IDX website
Real estate landing pages
The offers you extend on these pages (e.g., request a home evaluation, view exclusive listings, or download a checklist) encourage site visitors to share their contact information, and become a new lead.
6. Analyze Data & Make Tweaks
Data and analytics are essential pieces of all successful real estate ads. Studying your analytics and understanding your key performance indicators (KPIs) will help you identify opportunities to improve your ads, maximize your ROI, and ultimately generate more leads and scale your business. You can begin learning how to analyze data by using the Google Ads dashboard.
Even if your first real estate Google Ad gets only mediocre results, use this data to make strategic changes. These changes can significantly improve the effectiveness of your ads, so make it a point to review this data frequently while running your real estate ad campaigns to optimize your results.
Using Google Ads for realtors is an incredibly powerful tool for growing your real estate business, whether you're looking to generate leads, build brand authority, or scale your business.
By strategically targeting and optimizing your real estate Google Ads, you'll be able to save time and energy in your marketing efforts and increase your ROI.