White label marketing has emerged as a powerful strategy in the digital landscape, captivating businesses and marketers alike. In an increasingly competitive marketplace, where brands vie for consumers' attention, white label marketing has proven to be exceptionally effective.
This innovative approach allows companies to leverage the expertise and resources of specialized marketing agencies while presenting the final product under their own brand name.
By harnessing the power of white label marketing, businesses can achieve remarkable results, including accelerated growth, enhanced brand visibility, and increased customer engagement. In this blog, we will delve into the reasons behind the effectiveness of white label marketing and explore how it can revolutionize your business's marketing efforts.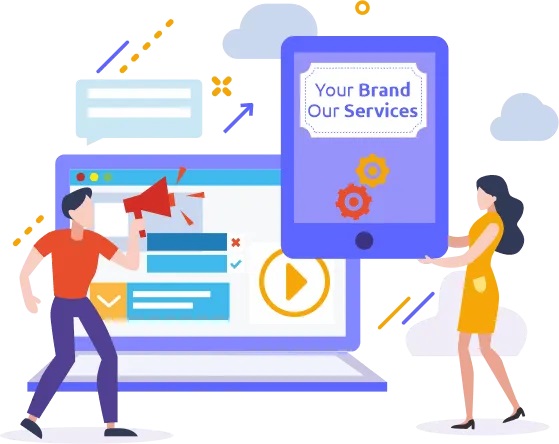 In spite of internet usage's change due in part to pandemic-induced isolationism and lack of connectivity. Digital media outlets have become increasingly popular among small businesses seeking new ways to engage customers via social networking sites or blogs.
The pandemic has not only changed the world but also created a new market for digital marketing companies.
SMEs are turning to online marketing strategies in order to keep up with their audiences' changing needs through social media sites and other internet channels that have emerged and have taken over! With the increasing digitalization of every industry, many organizations are finding themselves too overloaded with work. Digital marketing agencies have become a go-to for solving these problems by specializing in specific services or skillsets and offering them to clients as needed.
However, there's often still room for restriction – either due to capacity constraints or lack of appropriate expertise – that might require you to bring on another agency. It's hard to compete with the big players in this digital world, but there is a way for you or your agency to scale and grow quickly without having any of those same growing pains.
It may be difficult at first, but White Label Marketing Agency offers solutions that are tailored-made specifically for your business needs while still providing all of their expertise in one place. Still not sure a White Label Agency is a great solution for your digital marketing agency?
Google, Apple, and Whatsapp all outsourced aspects of their business to critical success. They used white-label agencies that they found had the expertise in specific areas like customer service which allowed them to focus on what was most important for each company's growth strategy. Bottom line, if the big guys are doing it, so should you!
This blog is about how important it is that digital marketing agencies have White Label partners. Because we live in such a saturated industry now where everyone has new products coming out constantly. And trying to get ahead often requires competing against other companies going after the same customers with similar services like yours which makes sense why this resolution would be so useful!
Let's go over some basics first!
What is White Label Marketing & How Does It Work?
As our world continues its ever-changing course towards digitization, it's important for any company – no matter its size or industry -to offer a diverse set of products and services. Otherwise, they risk missing out on potential customers looking for something new or unique that only their business offers!
A White Label Agency is an outside team commissioned by your organization that provides certain specialized skill sets when yours does not meet those requirements. As digital marketing becomes more and more competitive, companies need to provide a range of services that can cover their in-depth needs. White Label Agencies are external teams of experts who work under your brand to provide these necessary skill sets.
So you don't have to be worried about not being able to keep up with the competition. For those who want to expand their business but don't have the time and effort, White Label Agency is a great option. Hiring a White label Agency just means that you take on another company's product or service and sell it under your own name for all of its benefits: less work, more ROI with reduced overhead costs.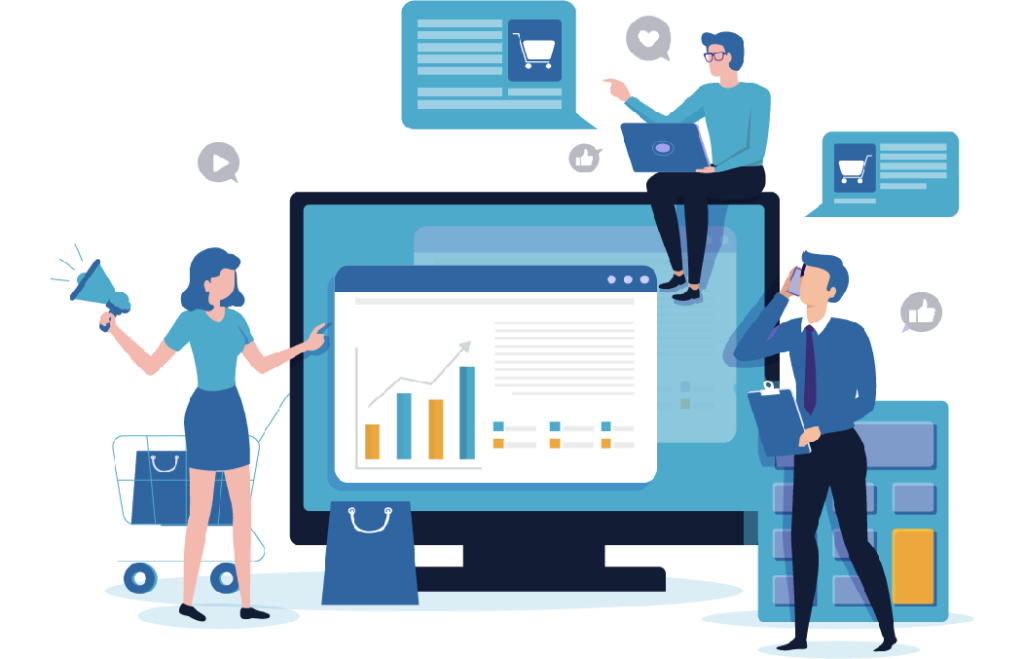 Unlocking the Benefits of White Label Marketing For Your Agency
1. Your Agency Can Be A One-Stop-Shop!
You have a vision for your company.
It is to be the one-stop-shop digital marketing agency that can handle all needs under one roof. Pay-per-click advertising, SEO management, and social media management are included in the mix of services you offer clients.
To make this happen on an even bigger scale than before without adding more specialists or increasing costs as much as you might if hiring new staff members with specialized skill sets (which would also take away from time spent developing other areas in which they are experts), White Label Marketing solutions may just be what you need!
With these at your disposal now there will no longer be any worries about client acquisition since it's clear how valuable such offerings could prove themselves effective when given ample consideration.
Are you tired of doing the "heavy lifting" in your business? White Label Solutions is a way to alleviate some of this work and focus on what matters most – sales! You'll enjoy expert services from an agency that specializes in all things marketing. The best part about it, they do all the heavy lifting for you so now you can really get out there and win more clients with time spent focusing on customer relationships instead! Not every entrepreneur is cut out for the high-risk, fast-paced world of starting their own company. 
With a White Label Agency, you get all the benefits without any of the risks! You can take on as much business as you want and have growth be priority number one while still having new revenue streams that only require a little bit of effort on your part. There's no risk at all because it's an easy shortcut to success in no time.
3. You Get Real Experts Without The Expert Price Tag!
Don't waste your time on recruitment and HR work. Hire a White Label Agency, who will expertly take care of everything for you! They have all the experts that can handle social media management to website design without adding on extra stress from managing an in-house team. You've been there. 
You know the struggle of trying to find qualified, reliable employees and having them quit on you at any point in time. Either because they are unhappy with their job or have found something better for themselves. 
But with a White Label Agency now that's a thing of the past! With monthly service packages available, your digital marketing agency will be supported by dedicated marketing experts who won't let anything stand in their way from accomplishing your goals together!
In conclusion, white label Facebook ads marketing, as exemplified by Ankita Mankotia, offers an array of compelling advantages for businesses looking to expand their online presence and drive tangible results.
By tapping into the expertise of a seasoned professional like Ankita Mankotia and leveraging the power of white label services, businesses can optimize their Facebook advertising campaigns, effectively target their desired audience, and achieve exceptional growth. The flexibility, scalability, and cost-effectiveness of white label Facebook ads marketing make it a valuable strategy for businesses of all sizes.
As the digital landscape continues to evolve, embracing this innovative approach can help businesses stay ahead of the competition, build a strong online presence, and ultimately maximize their success in the realm of digital marketing.