If you want to reach new business leads, consider using Facebook.  In this post, we'll discuss how to advertise on Facebook, plus offer tips for your ad campaign.
So, keep reading!
With over 2.8 billion monthly active users, Facebook offers a unique opportunity to reach potential customers and boost your brand's visibility. In this guide, we'll walk you through the steps to effectively advertise on Facebook and get the most out of your campaigns.
Why Advertise On Facebook?
Before we answer your question, "how do I advertise on Facebook," let's explore why you should.
There are many reasons why you should promote your products and services on Facebook. Here are just a few of the many benefits of Facebook advertising:
Enhance your online presence: Facebook ads appear at the top of consumers' timelines, whether or whether they already like or follow your company page. As they go through their updates, a ton of potential buyers can see your ads.
Target the individuals who are most likely to become customers: Facebook ads also provide you the option to utilize sophisticated audience targeting tools to guarantee that your advertisement always reaches the people who are most interested in your goods or services. Users can be targeted depending on their age, geography, and a lot more criteria!
Launch a range of ad formats: Unlike Google search advertisements, a range of various ad types, including videos and photos, can be launched on Facebook. Additionally, you can program multiple items to target customers at various points in the purchasing process.
How to Advertise on Facebook
So, you're ready to start advertising on Facebook, but how do you start? Begin your campaign by reading these seven steps for how to advertise on Facebook:
The first step for how to advertise on Facebook is choosing your objective. When you run an advertising campaign, it's essential that you establish why you're running that campaign. Every advertising campaign should have a focus. On Facebook, you have numerous options for choosing an ad objective:
Brand awareness: Building brand awareness is common in advertising campaigns. You want people to get to know your brand so they will follow your social media page or choose your business when they're ready to make a purchase.
Reach: If you're looking to build up your followers and earn new leads, reach is a great goal. You can set a goal to reach a certain number of people.
Engagement: Many companies will set their goal to increase engagement by a certain percentage. Engagement is a great way to build brand recognition and get leads to choose your business down the line.
App installs: If you're running a Facebook ad for your app, you can set app installs as your campaign goal. By doing this, you can track every time someone downloads your app from your ad.
Video views: If you run a video advertising campaign, you can set an objective to get a certain number of video views.
Lead generation: Lead generation is a great goal if you're looking to increase the number of followers on your Facebook page. You can run an ad to encourage people to follow your business.
Conversions: Most businesses run ads that focus on conversions. These ads typically direct people straight to a product or service to purchase it.
To choose an objective based on your campaign's goal, you must know what you want to achieve with your Facebook advertising campaign.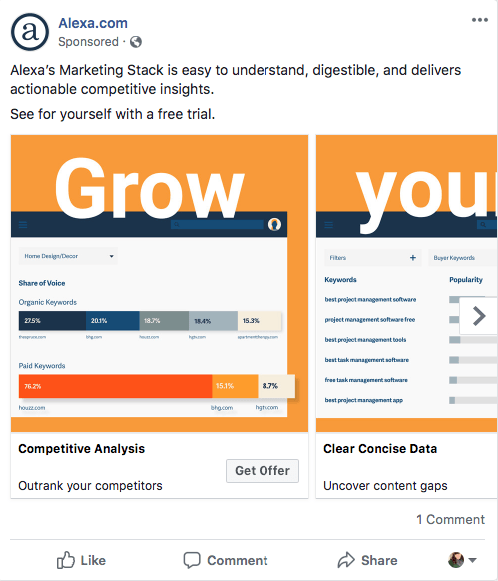 You will choose who you are attempting to target once you have determined your goal. The demographic most likely to be interested in your advertising content is known as your target audience.
You want to connect with those who are most likely to respond to your advertisement. Facebook is a fantastic platform for precision audience targeting. The targeting options offered by the network allow for extreme precision.
You may target users on Facebook based on their age, gender, geography, language, interests, and purchasing patterns. You may reach the most relevant leads who are interested in your business thanks to this precise targeting. It's a fantastic technique to improve the outcomes of your campaign.
You must consider who is most likely to purchase your goods or use your services when determining your target audience.
You can develop a lookalike audience by using your current clientele to discover who is interested in your goods and services. You can use this to decide who to target and how to advertise on Facebook.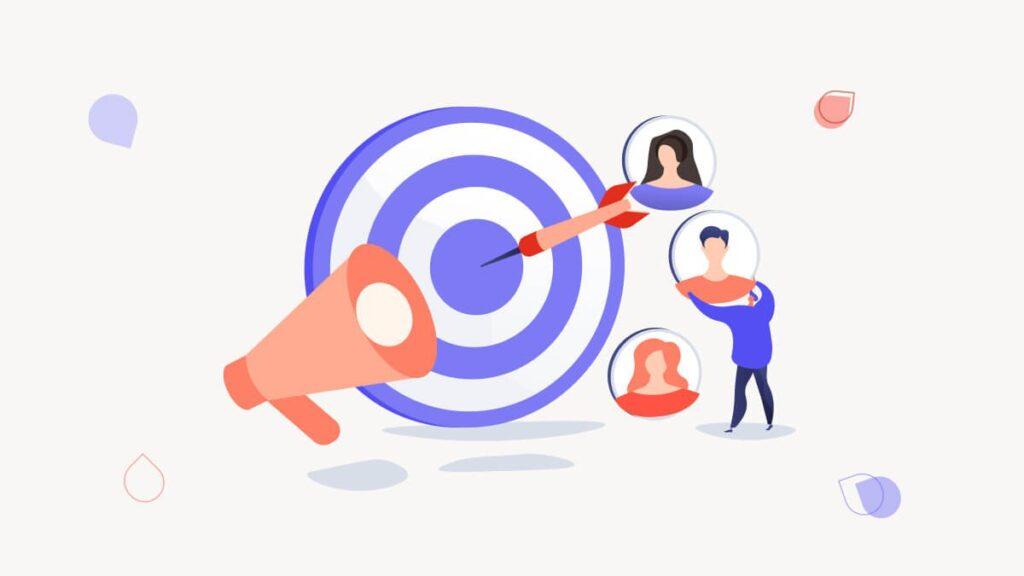 After you establish your target audience, you'll focus on your ad type. Facebook offers a few formats to advertise on Facebook for your business. Here are the four main formats:
Photo ads: photo ads are a popular form of advertising. These advertisements use a single photo, usually of your product or service and your marketing message.
Video Ads: Due to the popularity of the time spent watching videos, these commercials are a huge hit with consumers. When viewers scroll through video advertising, they automatically start playing and grabbing their attention. These advertisements are a fantastic approach to demonstrate your good or service.
Carousel ads: Carousel ads use up to 10 videos or photos to showcase products or services. This format often highlights different benefits of a product or showcases multiple products under one umbrella topic. For instance, if you were interested in leather jackets, a clothing store might show you multiple styles of leather jackets in hopes that one catches your interest.
Slideshow ads: These are short video ads formed from a collection of still photos and video clips. They have eye-catching motion like videos, but they use less bandwidth. These are an excellent option for your business if you want to use something easier to run.
These are the four main formats of ads that you'll encounter when setting up to advertise on Facebook.
The last crucial step for how to advertise on FB is setting your budget. You want to ensure that you know how much you're going to spend on your Facebook advertising campaign.
Facebook ads operate similarly to pay-per-click (PPC) ads. You pay when someone engages with your ad. You'll set a maximum bid amount, which is the maximum amount you're willing to pay when someone clicks on your ad. You can either set a daily or lifetime budget for your campaign.
You set the daily budget each day, and once you hit that daily amount, your campaign stops running until the next day. With a lifetime budget, you have a set amount for the duration of your campaign.
Choosing how much you want to spend on your campaign will help you stay on track with your budget while still running an effective campaign.
5. Use the Facebook pixel
If someone viewed one of your products previously, there's a good chance that they're still in the purchasing decision process. They're trying to figure out which product is right for them.
By using the Facebook pixel, you can retarget these leads and get them to choose your company. The Facebook pixel is a small piece of code that you place on your website.
Using this tool, you can track conversions and remarket to people who previously viewed a product on your site. It provides an excellent opportunity to remarket to customers on Facebook.
Using Facebook pixel for your remarketing strategy is a great way to help your business earn conversions.
Testing your ads is crucial to the success of your campaign. The first version of your ad will never be the best version of your ad. It takes testing and optimizing for you to put out the best version of your ad for your audience.
When you run your Facebook advertising campaign, conduct A/B testing. Testing allows you to compare how different elements perform when running your ad.
For instance, you can test how different call to action (CTA) buttons affect your ad's performance. You might do a comparison test between using "learn more" and "buy now" as your CTA buttons.
In your original ad, you may have thought that "buy now" was the best CTA button for that ad. After testing, you may find that "learn more" gets more engagement on your ad than "buy now." Testing is crucial to ensure that you're putting out your best content.
7. Track your performance
The key to how to advertise on Facebook successfully is tracking and monitoring your performance. If you want to put out the best ad, you must focus on how it's performing and how you can improve.
You can track numerous metrics related to your campaign's performance. You'll see how many people see your ad, engage with it, click on it, and convert. These metrics are great for understanding how your audience perceives your ad.
By tracking your ad's performance, you'll be able to improve your ad's performance and drive better results. For example, tracking your ad's performance can help you determine when to advertise on Facebook.
If your ads typically perform best on the weekends, for instance, you could allocate more of your budget to running ads then. Measuring your ad performance can also help you determine your ideal ad types, target audiences, and more.
Start Advertising on Facebook Today
Facebook advertising is an excellent way to help your business grow. By running Facebook ads, you'll reach more valuable leads that are interested in your organization.
Now that you know how to advertise on Facebook, you can take the first step toward growing your business with Facebook ads.
If you're ready to start advertising on Facebook, request a free quote online to learn how our Facebook advertising services can help you get started.