In today's highly competitive healthcare industry, Med Spa Facebook ads are becoming increasingly popular among people looking to maintain a youthful appearance and treat a variety of skin conditions.
However, with so many medical spas operating now, it is important to have an effective marketing strategy to stand out from the crowd and attract new patients.
One of the best ways to advertise your medical spa is through Facebook Ads. With over 2.8 billion active users, Facebook is one of the world's largest social media platforms, making it a great tool for reaching large audiences.
According to MDConnect research, Med Spa Facebook ads is the number one factor in attracting new patients, with 49% of respondents saying her Facebook is the most effective advertising channel. In this article, we will walk you through how to use Med Spa Facebook ads to attract new patients.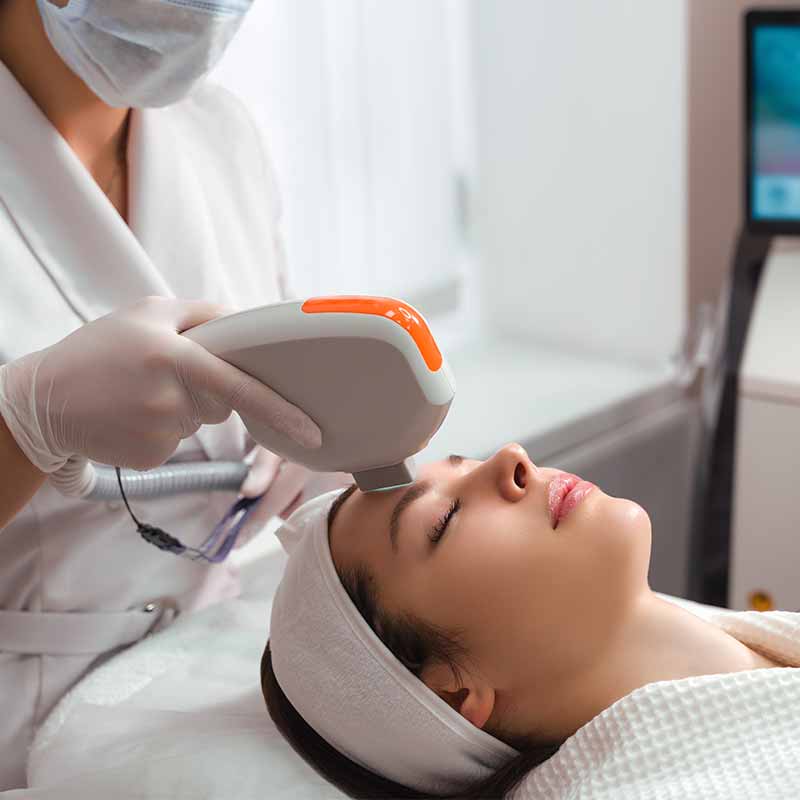 Market Your Med Spa Facebook ads in 6 Steps
Step 1: Define your target audience
The first step in creating a successful Med Spa Facebook ads campaign is defining your target audience. To do this, you need to consider factors such as age, gender, location, interests, and behaviors. For example, if you offer laser hair removal services, you may want to target women aged 25-45 who live within a 10-mile radius of your med spa.
Step 2: Set your campaign objectives
Once you've defined your target audience, you need to set your campaign objectives. Do you want to increase website traffic, generate leads, or promote a specific service? Your campaign objective should align with your overall business goals.
Your ad should be visually appealing and grab the attention of your target audience. You can use images or videos, and your ad copy should be concise and compelling. Highlight the benefits of your services and make it clear why people should choose your med spa over others. The most popular Facebook ad format for med spas is single image ads, which account for 64.1% of all med spa Facebook ads, according to a report by AdEspresso. Carousel ads and video ads are also popular, with 21.3% and 10.3% of ad share, respectively.
Step 4: Choose your ad placement
Facebook offers various ad placements, including the news feed, stories, and the right-hand column. Choose the placement that will best reach your target audience.
Step 5: Set your budget and schedule
You can set a daily or lifetime budget for your ad campaign and schedule it to run at specific times. Make sure to monitor your ad's performance and adjust your budget and schedule accordingly.
Step 6: Measure your results
Facebook offers detailed analytics to help you measure the performance of your ad campaign. Use this information to make informed decisions about future ad campaigns and improve your ROI.
Med Spa Facebook Ads Can Boost Your Success
In conclusion, Med Spa Facebook ads can be a highly effective way to attract new patients. By following these six steps, you can create a successful ad campaign that reaches your target audience and helps you achieve your business goals. Remember to regularly monitor your ad's performance and adjust your strategy as needed to achieve the best possible ROI.
Book a Consultation with the Med Spa Marketing Experts
Thank you for reading about marketing your med spa with Facebook Ads! If you're ready to take your med spa marketing to the next level, it's time to book a consultation with Ankita Mankotia. We use the proven 5-C Method to help med spas like yours attract new patients and grow your business.
When it comes to Med Spa Facebook Ads, the 5-C Method offers:
Custom Photography: Say goodbye to corny stock photos, they produce low click-through rates and result in lower conversion rates. We've developed an exclusive shot list for med spas. Our photos are conversion-focused, so your ads are on point.
Customer Intent Content: Don't waste time on generic, procedure-focused ads. Customer intent-focused advertising costs less, has a high search volume, and results in a low cost per conversion.
Conversion Testing: Even high-performing copy, images, and videos need tweaking after your audience has seen them for so long. That's why we test your ads every week so that we're constantly improving conversion rates.
Cultivate Leads: We've invested in an online booking tool—one that integrates with most EMRs—so that we can go above and beyond booking clients. Our software sets up appointment reminders via email and sends SMS reminders to close the gap and get leads to actually show up.
If you're ready to grow your med spa with the 5-C Method, book a consultation with Ankita Mankotia today. Let us help you attract new patients and achieve your business goals!