Effective Ways in Optimizing Meta Ads
1. Optimize your advertising strategy
The key to winning any war is to start with a good strategy, and that also applies to Facebook advertising.
Over a third of Facebook's users interact regularly with at least one of the 60 million Facebook business pages.
Your target audience is arguably the most important part of optimizing Facebook ads. Who are your customers? What are their interests and wants?
Facebook relentlessly collects mass amounts of data from its 2.07 billion active monthly users that are available to you through Audience Insights.
This free audience tool helps you learn more about your ideal customer, so you can create better Meta ads that resonate with them and optimize accordingly.
Facebook targeting allows you to choose your audience based on almost everything from…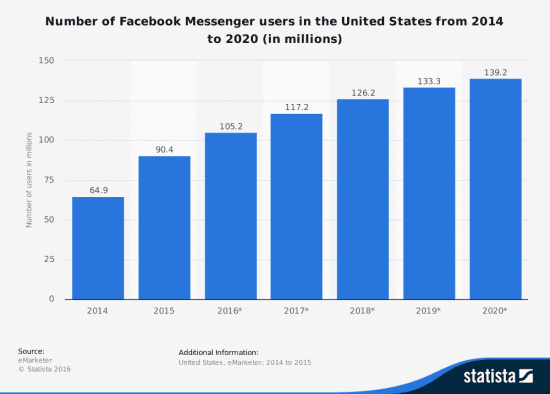 With this, brands can now share their availability to users and directly communicate with them.
Using this type of ad placement provides a personalized customer experience thus resulting in high conversion and response rates.
These are the types of Meta ads that you can choose from:
Sponsored messenger ad
Click to message ad
Home screen messenger ad
2. Optimizing Your Audience
So, let's say you've been running your ad for a couple of weeks now and the ROI is just not there.
You have great creatives, great copy, and a hefty budget, but people are just not interested in your ad.
What's the one thing in that statement that wasn't quite right? You guessed it, the people.
If you aren't targeting the right people that are interested in your product or service.
Then even the best advertisement won't perform or capture their attention.
Facebook offers tons of options for selecting and optimizing your target market, so there's no excuse for not optimizing your audience.
Let's dive into the best ways to do that.
After your ads complete the learning phase and have had time to generate results two to three weeks into the campaign, it's time for retargeting.
Only 2% of most website visitors complete a purchase or registration on their first visit.
So how do you get the other 98% of people to make a purchase? Here's the secret.
Retargeting, also known as remarketing, uses the Facebook pixel to track all the visitors to your website and…
…keeps a list of those who came to your site but didn't convert, so you can go back and target them again with similar ads.
It's essentially a reminder of your business to people who have already seen it.
Within Meta Ads Manager, you can create many different kinds of Custom Audiences, such as people who have interacted with your social media.
Your website, your videos and even your customer email list.
In our experience, the retargeting ad set tends to perform better than the target audience.
But you still need both ad sets to run simultaneously because those exposed to your original ads are who populates your retargeting audience.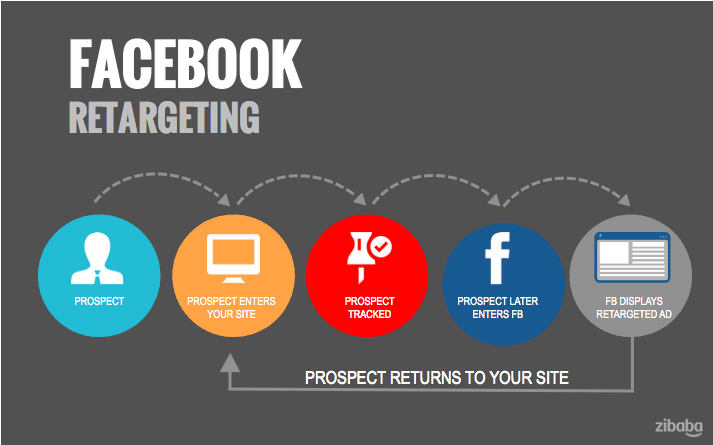 Images account for 75%-90% of an ad's success, so high-quality product photography is crucial.
Your retargeting initiative should include new visuals and copy so the customers do not see the same ad over and over.
Because of how much smaller retargeting audiences tend to be, 2 to 4 variations of graphics and text is enough to split test.
Meta ads metrics include the average frequency that each ad has been shown to the same person.
At Ankita mankotia, we limit the frequency to two before we turn off the respective ad so it doesn't get too repetitive.
Next, it's time to create a Lookalike audience based on your Custom Audiences.
The Facebook algorithm uses data, such as common interests, behaviors, and demographics.
From your previous custom audiences and customer lists to generate a new audience.
Facebook recommends the custom audiences you use to create Lookalike audiences to be between 1,000 and 50,000 people.
If the audience is too broad, it becomes harder for the algorithm to pinpoint the characteristics and behaviors.
If it's too small, then there simply isn't enough data to create a new audience.
Unlike retargeting, your lookalike ad set does not need new graphics because these ads will be shown to new viewers.
History has proven that Custom audiences and Lookalike audiences tend to perform better than the original target audience.
But this does not mean you can skip creating the target audience.
To convert customers, you must direct them through the sales funnel that begins with spreading awareness.
So implementing multiple audiences is beneficial in achieving results.
Speaking of results, keeping your eye on the prize affects how your ads are delivered and optimized in the long run.
Make sure the metrics you are tracking produce value towards your end goal.
If you are tracking purchases, the vital statistics include website conversion value and website conversion ROAS.
But if you're working on gaining leads or registrations, you need to focus on link clicks and click-through rate.
Your goals and progress determine how you need to be optimizing Meta ads.
3. Structure your ad campaign
You've mapped out your strategy and objectives, now it's time to strike! Facebook allows you to…
…choose from 11 types of campaigns tailored to your business goals.
But we are going to focus on Conversion ads that drive sales and your return on investment.
A purchase is the last step of the conversion funnel.
And more often than not, it's the hardest one to achieve – which is also why conversion ads are the most difficult to optimize.
But don't worry, we have an experienced Facebook marketing agency ready to help you do this if you don't have the time to invest.
In order to track your website purchases, you'll need to install a pixel.
This pixel, a pre-written code, can be found in your Meta Ads Manager account.
You must install this code in the backend of your website in order to facilitate communication between your website and your Meta ads.
This pixel is what brings you all the data from your ads that you will want to see.
There are 9 specific actions that Facebook pixels can track in addition to tracking the number of website visitors, as shown in the table below.
Each action is a conversion event that Facebook deems is most important to track for various business goals, as listed in the table below.
The top priority of optimizing Meta ads is to direct your customers to a purchase.
But depending on your business goals or the way your website works, the other conversion actions can be just as valuable.
For example, if you redirect your customers to complete their purchase Amazon.
Where Facebook is not able to track actions, your ads will only be able to track up to the 'Initiate Checkout' option.
If your business offers a service instead of a product, then you should be tracking leads instead of purchases.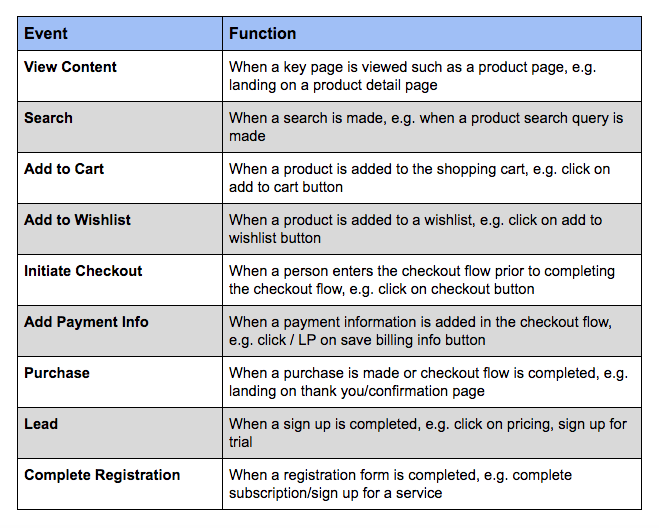 We found that the average user spends about 10 hours and 39 minutes a day consuming media on a device.
About 5 hours of that time is spent on a mobile device, but only around 35 minutes total is spent on Facebook.
Earlier, we discussed the importance of attractive graphics in optimizing Facebook ads.
Because of the dimensions of various platforms, your ads will look different based on where you choose to deliver them.
Facebook requires ads to be in a banner form for their news feed.
If you're targeting on Instagram, consider cropping the rectangle into a square for it to look better on the platform.
Or, you can use a different picture altogether.
Ads should also be tailored to the sizes of other various placements, such as a vertical aspect for Instagram Stories or a 9:16 ratio for Facebook Messenger.
It makes your ad seem more attractive, professional, and effective.
On the digital battleground, it's a constant fight for each viewer's attention. Video ads typically perform better than static ads.
Because thanks to Facebook's autoplay ability, the movement is more captivating, and therefore more effective.
Check out this ad we ran about a case study we did on successful Meta ads.
But they are not very common due to the amount of work and production cost people tend to associate with commercials.
However your video does not need to be a professional commercial. As long as it is over 2 seconds, Facebook will run it.
It can be as simple as interviewing customers about their experiences or unwrapping a package to reveal your product.
A larger advertising budget does not guarantee more sales, but it can push your ads through the learning phase faster.
So you can start optimizing and generating results. Different campaigns may demand different sized budgets.
Conversion campaigns usually spend more than traffic campaigns to be able to pull customers through the sales funnel and bring in results.
We, at Ankita Mankotia, recommend a minimum of $300 a month, which is $10 a day, for any ad campaign.
One of the latest tools for better optimizing Meta ads is Budget Optimization.
This feature can be turned on and off throughout the campaign as long as all your ad sets are optimized for the same conversion.
Turning on Budget Optimization allows the Facebook algorithm to distribute your daily ad budget across all your ads in the whole campaign.
Rather than restricting your budget within each ad set.
With this new setting, the algorithm can take it a step further by automatically monitoring and optimizing Facebook ads for you.
But can you really trust your ROI to a program?
Facebook's tools are invaluable, but they don't beat a social media marketing professional monitoring every change.
Tailoring your ads to your ideal audience, and achieving your desired ROI.
And the final resource you need to allot for is time, which we will go into next.
We've discussed monitoring and optimizing Meta ads a lot, but what exactly does it mean?
Although the ads run on their own, that does not mean you can leave them unattended.
Monitoring your campaigns includes keeping an eye on the metrics and progress.
Ads Manager date presets lets you compare results from two time periods side to side.
Turn off the ads or campaigns that aren't generating any results and leave on the ones that are.
The relevance score of each ad is a rating between 1 to 10 that estimates how well your ads resonate with those who have seen it.
Ads need at least 500 impressions before they can assess the rating. A consistently low relevance rating means it's time to adjust your target audience
The Facebook algorithm needs time to figure out just who to show your ads to in order to bring in the best results.
A new campaign typically takes a week to complete learning, or 50 conversions, depending on which comes first.
No matter how big your budget or audience, your campaign needs time to figure out what to do to best reach your customers.
Completion of the learning phase only means that Facebook has gained its footing, but in our experience.
A conversion campaign typically needs 3 to 6 months to really get going.
But no matter how quick or how gradual it takes in optimizing Facebook ads, our advertising specialists are dedicated to achieving high ROI every time.
It differs among the types of campaigns, but Conversion campaigns have five ad delivery optimizations you can choose from:
link clicks
landing page views
conversions
impressions
daily unique reach.
Of course, if your goal is to get purchases, optimizing for conversions is your default delivery option. But that may not be the best one for you.
To drive your customers through the sales funnel, you have to start with a wider net.
Optimizing delivery for landing page views tells Facebook to deliver your ad to people who will actually spend time on your website.