In the modern digital landscape, effective marketing is crucial for any business, including your duct cleaning business. As the demand for cleaner and healthier indoor air increases, it's essential to leverage powerful advertising platforms to reach your target audience.
While traditional marketing methods still have their place, the digital realm presents an opportunity like never before.
In this blog, we'll explore why you need to consider Facebook Ads for your duct cleaning business and how this platform can drive growth and success for your venture.
The Power of Facebook Ads:
Facebook, with its massive user base of billions of active users, has become an unparalleled advertising platform.
With precise targeting capabilities, Facebook Ads allow you to connect with your ideal customers based on various parameters such as location, interests, demographics, and online behavior.
This ability to target specific audiences ensures that your duct cleaning ads are seen by people who are most likely to need your services, increasing the effectiveness of your marketing campaigns.
Cost-Effective Advertising:
One of the main advantages of Facebook Ads is its cost-effectiveness compared to traditional advertising channels. You have control over your budget, and you can set daily or lifetime spending limits.
Additionally, Facebook's bidding system ensures that you get the most out of your budget by showing your ads to the right audience at the right time.
This level of flexibility allows even small duct cleaning businesses to compete with larger players in the market.
Facebook offers a diverse range of ad formats to capture your audience's attention. From engaging image ads to captivating video ads, you can showcase your duct cleaning services creatively and persuasively.
With carousel ads, you can display multiple images or videos in a single ad, highlighting different aspects of your services, such as before-and-after cleaning results or testimonials from satisfied customers.
This variety of ad formats helps you stand out from competitors and keep your audience engaged.
Building Trust and Credibility:
Social proof is essential for any business, and Facebook Ads can play a significant role in building trust and credibility for your duct cleaning business.
By running ads that highlight positive reviews, testimonials, and case studies, you demonstrate your expertise and reliability.
Additionally, leveraging Facebook's interactive features like comments and likes allows potential customers to see the positive experiences others have had with your services, encouraging them to choose your business.
For a duct cleaning business, targeting a specific local audience is crucial. Facebook Ads provide an excellent opportunity to reach potential customers in your service area.
You can geographically target your ads to ensure they are shown to people within a certain radius of your business location.
This local focus maximizes the relevance of your ads and boosts the chances of generating leads and conversions from users who are nearby and more likely to hire your services.
Retargeting Opportunities:
Facebook's retargeting capabilities are a game-changer for businesses. When users visit your website or engage with your Facebook page, you can retarget them with personalized ads based on their previous actions.
This helps keep your duct cleaning business at the forefront of their minds and encourages them to take action, such as scheduling a cleaning service or requesting a quote.
Remarketing through Facebook Ads can significantly increase your conversion rates and ROI.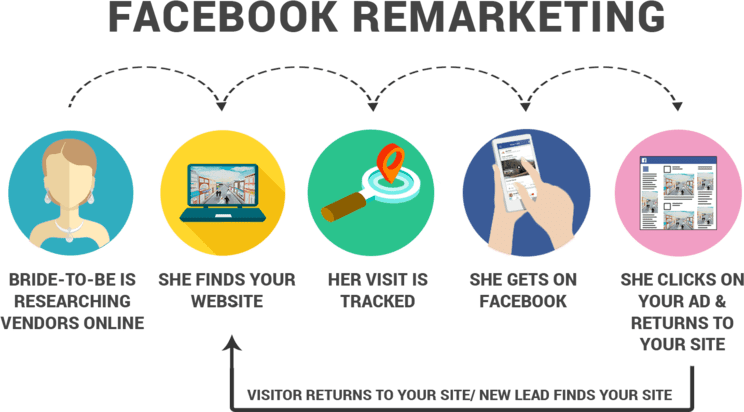 In today's competitive market, an effective marketing strategy is essential for the success of your duct cleaning business.
Facebook Ads offer an array of powerful tools and features that can help you reach your target audience, build trust, and drive business growth.
By leveraging the precise targeting capabilities, cost-effectiveness, engaging ad formats, and retargeting opportunities of Facebook Ads, you can position your duct cleaning business for success in the digital era.
So, why wait? Embrace the potential of Facebook Ads and take your duct cleaning business to new heights!